One Stop Clearance Music Licensing
How To Use This Section

This section of the website provides a glimpse into the amazing variety of music that NorthStar Music delivers.
Each category on the left provides an example selection of tracks available in that specific genre.
If you need further help or would like to listen to other music tracks for your project please contact us.
Providing Music You Want
Our substantial one stop clearance catalogue contains an ever expanding comprehensive list of cleared masters.
It contains just about every film and television style used today from rock to classical, indie to sound design, obscure world to jazz…
If it needs to be written to picture we'll write it to your brief.
Our productions include songs for Sanyo using the London Philharmonic Orchestra, through to exquiste piano themes for Revolutionary Road/Paramount.
Video Gallery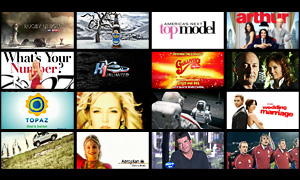 View our video gallery for examples.

Call us on +44 (0)1223 603306 to discuss your requirements or email sync@northstarmusic.co.uk
What Is It?
One Stop Clearance means that publishing and master rights are fully cleared. It works like this.
When the track(s) are approved by the client, all clearances are completed quickly and the digital master track(s) sent to the client via the internet.
We've been doing this for a long time and understand the pressures so our undivided attention is on you! Our client.
We guarantee to make it easy.