Grahame Maclean is an experienced and respected BBC Composer, Conductor and Arranger having worked with many national and international Orchestras and Film & Television Companies.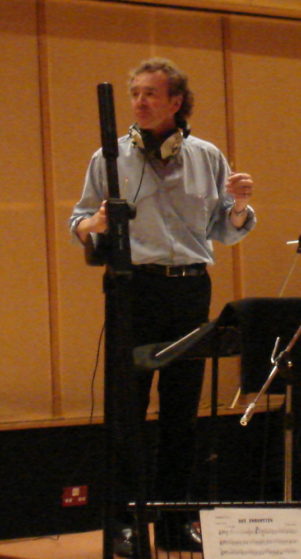 He was classically trained in voice and as a young performer won Opportunity Knocks before signing with London manager Peter Dulay (Larry Grayson/Clive Dunn/Keith Harris). He spent several years as a theatrical writer and during this time wrote the award-winning musical Cheers Mrs. Worthington which starred Diana Coupland, Charlie Drake, and Di Lee.
In the mid 1980's he made a successful move into television when he was commissioned to write and conduct the music for The Collectors a ten x 60 minute BBC prime time series. This led to regular commissions conducting at BBC Lime Grove studios and other London studios including Abbey Road, CTS, Pinewood, Angel and Lansdown. Grahame worked for various ITV channels including Channel 4, Thames TV, Yorkshire TV, Granada TV, H.B.O., ITEL / Anglia, Nickelodeon, Henson International Television and TV South.
Orchestral writing and conducting credits include: The London Philharmonic Orchestra, the BBC Chamber Orchestra, the BBC Session Orchestra, the London Session Orchestra, the Millennium Orchestra, the Thames Session Orchestra and many television session orchestras. In 1986 Grahame was invited to join the board of Fineline Films & Television Ltd as company composer and assistant director joining Marcus Miller, Diana Coupland and Geraint Morris (Head of BBC Entertainment).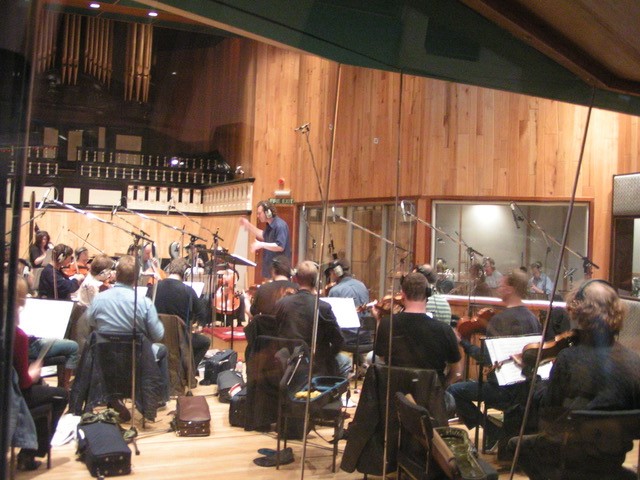 In the same year he won the Cavan International Song Contest with the song, I Suppose Making Love's Out of The Question and performed live with singer Mandy Bell. Whilst at Fineline he wrote the music for: There's No Discouragement (C4), The Ancient Art of Cookery (C4), 100 Years of Football (Thames), Flexercise (Thames), Station Ident (Thames), Neptune Encounter (Yorkshire), The Stars (C4), Planets (C4),Trash (Nickelodeon), Tatterjack (Cosgrove Hall), The Yocals (Wireless Pictures), Games Climbers Play (Pioneer ), Car Care (Pioneer C4) and The Cones (Midnight Films). Television and Film work continued with several International Production Music companies also commissioning music and songs.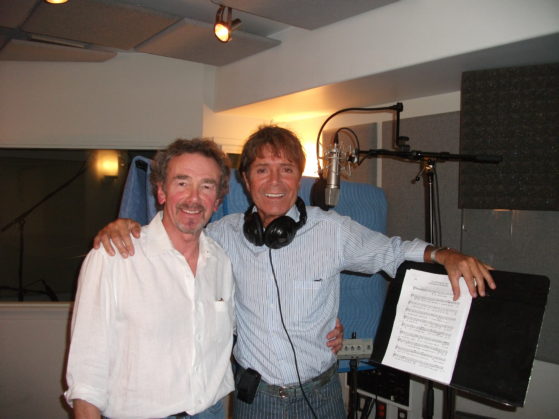 In 1992 Grahame won the BASCA Best British Song with Bless the Children and as record producer worked with Peters and Lee – That Old Familiar Feeling. Cliff Richard – All Around My Hat. Vera Lynn – Not Forgotten (with Tony Halligan). Bonny Tyler – Loch Lomond. Blake – The Mermaid.
In 1996 Grahame founded NorthStar Music Publishing Ltd, a company specializing in television and film music and worked extensively between London, LA and New York. NorthStar will celebrate its 25th Anniversary in 2021 and continues to work with its global clients and to promote its artists. In 2002 he was commissioned to write the finale for HRH The Queen's Golden Jubilee which was performed by the Halle Orchestra.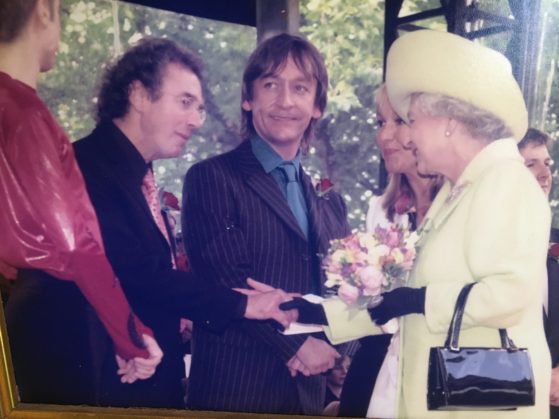 Although television and film has been the focus of Grahame's career he continued to work, when time allowed, as a theatrical producer and director, and worked with many stars including Tommy Cooper, Lulu, Warren Mitchel, Bob Monkhouse, Frankie Vaughan, Leslie Crowther, Frank Carson, Alvin Stardust, Charlie Drake, Diana Coupland. He also composed and conducted the music for the 'Hot Ice' Skating Spectaculars for Stageworks International for six years.
---
TELEVISION & FILM
The Collectors – BBC1
The Stars – Channel 4
The Planets – Channel 4
Neptune Encounter – Yorkshire Television
Rescue International – Discovery Channel
The Ancient Art of Cookery – Channel 4
There's No Discouragement – Channel 4
Car Care – Channel 4
Games Climbers Play – Pioneer/PBS
Oprah Winfrey Show – Australian Films
World Class Trains – PBS (USA)
Houses and Heritage – Channel 4
Emmerdale – Yorkshire Television
Eurotrash – Channel 4
Rich Girls – Channel 4
Great Escapes Anglia Television (With Barry Blue)
Changing Rooms Australian Films
This Morning – Carlton
Trading Up In The Sun – BBC
100 Years of Football – Thames Television
Blackpool Pleasure Beach – ITV
Scrapheap Challenge – Channel 4
Main Ident – Thames Television
Flexercise – Thames Television
Classic FM Weather Ident
Laureate Sports Awards Monaco – PBS
Trash – Nickelodeon
Tatterjack – Cosgrove Hall
The Yolkels – Wireless Pictures
The Cones – Midnight Films/BBC.
Bring It On – BBC 2
The Cassius Clay Story – PBS
Disney Club – Mexican Films
Bruno Bear – Classic Pictures
Grassroots – HTV Wales
Apache Uprising – Sky
Big Brother Nominations – Australian Films
Wales This Week – HTV Wales
Father Of The Pride – Sky
Sunday Pastimes – BBC 2
Love Soup – BBC1
Tales From The Country – Carlton
Dodgeball – Sky
Bad Boys of Comedy – Channel 4
Celebrity Deathmatch – MTV Central
Great Welsh Cafes – HTV Wales
Totally Wild – Australian Films
Great Outdoors Australian Films
Sharks The Silent Killers – ITV
Eastenders – UKTV Gold
FILMOGRAPH
Captive State (writer: "Darling, the Spring Begins")
Velvet Colección (writer – 1 episode: "Gimme Love")
Paranormal Activity The Ghost Dimension (arranger: "We Wish You a Merry Christmas")
Fur: An Imaginary Portrait of Dane Arbus ("Whistle and Flute")
Dodgeball: A True Underdog Story (writer :"Rockarama")
Saved! (arranger: "Jingle Bells")
SpongeBob Square Pants (music – 1 episode)
The Ren & Stimpey Show (music – 3 episodes: "Guitar Walk")
Leprechaun 2 (writer: "Forgive and Forget")
ADVERTISING CAMPAIGNS
Pearl Assurance
NET Britannia
British Aerospace
Smith Kline Beecham
IBM
Ford
British Gas
Robian
Albright and Wilson
Aspen
Milas
Vinten
Marconi
PRODUCTION MUSIC
Universal
Sony
Position
Focus
Sonoton
BMG
Fantasy
SMI
CTM
Connect